Get Started
Are you thinking about getting your child interested in golf and getting them some lessons?
Well before you do Shaundevenneygolf.com would like you to ask yourself a few questions
Which golf school or coach should I choose?
Will they have fun, enjoy themselves and do things that make them feel good?
How many balls will my child be hitting repetitively?
How should I help my child learn the game as a parent?
Background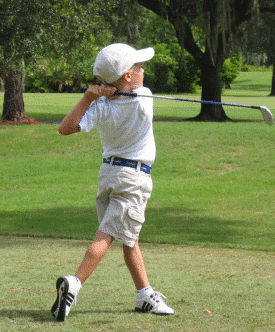 Here at Shaundevenneygolf.com it is one of our key aims to introduce juniors to the game of golf and help them develop and be the best players they can be. Shaun has been active in introducing beginners to the game through xtreme golf coaching at schools around the province and through coaching sessions at Roe Park.
If you look back to when you were a kid, like me, life was very different. You probably played outside with your friends, running, jumping, climbing throwing and doing all things that kids do. We used to play all sports during the summer, whatever was on TV, the cricket, Wimbledon, american football, baseball, football, and of course the british open, we would then get together and play that sport. Luckily our parents got involved and one of them was a grounds man for the local cricket club and he used to cut out a wicket during the cricket, and of course a small green after the open with a hole cut in it. Others used to paint a small tennis court on a car park, and we used to play after Wimbledon. The world cup used to bring everyone out to play football and little did I know that all these different activities helped me become a better golfer. Unfortunately todays kids are growing up in very different times, mobile phones, Xbox's, tablets and video games mean that the children are no longer learning the basic movements and learning skills that would help them be a successful athletic.
Development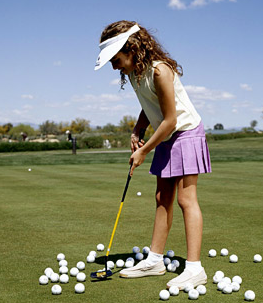 Here at Shaundevenneygolf.com your child will be in good hands as Shaun is a fully qualified PGA coach, Glenmuir & PGA award winning junior coach, with a full access NI check and holds a certificate form the NSPCC in keeping children safe in sport. Shaun has the experience and latest knowledge on how children learn, develop new skills and how they improve these and progress long term from the age of 5 to 16.
This development will focus on age appropriate skills, games, drills and technical advice so that they maximise their athletic potential at the right age. By understanding this long term development and the age appropriate stages Shaun can ensure that your child has a chance to learn, have fun and be the best they can be.
This latest research into how children's long term athletic development is implemented into the junior coaching schools and individual coaching by Shaun.
Roe Park Rookies

Group coaching ideal for Children aged 5 to 9 years of age. The FUNdamentals stage. Children will learn the basic movement skills that will enable them to develop skills that will help them with all sports. These movement skills will be developed through playful and creative games with the emphasis on having fun.
Junior Starter Academy
Group coaching ideal for children aged 8 to 12 years of age. The "learning to train" stage. Children will start to learn the basic golf skills, again through fun activities and games. Competition introduced into their training.
Junior Elite Academy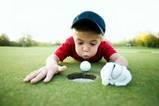 Group coaching ideal for children aged 11 to 18 years of age. The "training to compete" stage. This is a more individual personalised program based on individual development. Areas of strengths and weaknesses identified and worked on. These areas will cover all areas of the game, technical, course strategy, equipment, fitness & nutrition, biomechanics and motor learning skills, mental preparation and competitive practice and play.
Contact
Individual coaching also available. For further information or to talk to Shaun about how to help your child learn to play the right way click here